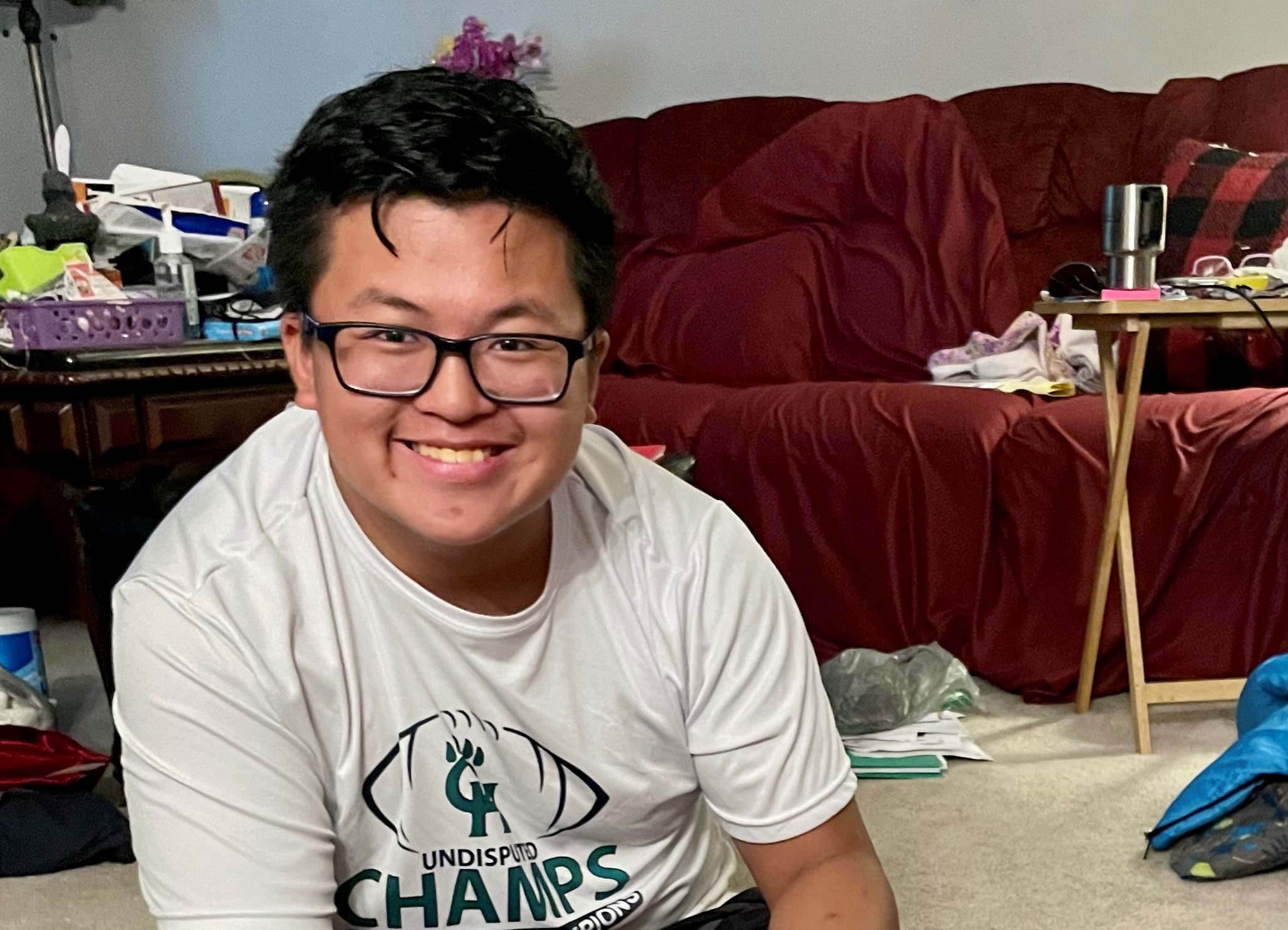 Grahame was adopted internationally from China at 15 months old. My husband and I had tried for several years to have children and it was so wonderful that we finally would have our child. We even waited for almost 2 years while China had slowed their program down.
Being first time parents, we were not sure why Grahame did not seem to meet many developmental milestones as expected. It seemed like his early life and switching to a different culture could have delayed some of those first steps. His pediatrician recommended he try gymnastics to help with all his energy and to develop stronger coordination. He received early intervention and attended preschool which helped a great deal also. After a while, he started to excel at reading and showed a great deal of intelligence and enjoyment in learning. We were also blessed to adopt another child, a little girl from China and Grahame was able to go along on the trip.
As time went on sometimes though the challenges of school and peer relationships were causing lots of meltdowns or difficulties in sleeping. He received OT to help with insight into regulating emotions. Unfortunately, my husband passed away suddenly, and Grahame was devastated. We all had to learn how to do things differently, which wasn't easy.
Fast forward several years and we are getting along in our own new "normal" much better. Grahame has continued to need therapy to help with emotions, understanding social/peer situations, and to deal with anxiety and stress. We are so glad to have found out about Avenues for Autism and the Suzanne Tyner Autism Assistance Fund. Grahame has benefited from receiving funds to continue several non-insurance covered therapy providers and to attend a special needs camp that helped him develop better social skills.
Story shared by Mary Beth (Grahame's mom)
From what I learned about my early life, I was admitted to the hospital with a case of pneumonia and received treatment for approximately one month. After the pneumonia was treated, my biological parents were not able to be located. I was put in an orphanage and later adopted by David and Mary Johnson, my adoptive parents. I grew up happy until my dad abruptly died from a massive heart attack. I was eventually diagnosed with AD/HD, ASD, Anxiety, and Mood Dysregulation Disorder which has made my life incredibly difficult. Avenues for Autism has generously supplied funds to let me attend Camp Talisman, a camp for people with developmental disabilities, and to receive therapy and counseling that I require to help me become self-sufficient. I'm glad to be benefitting from these resources.
Story shared by Grahame