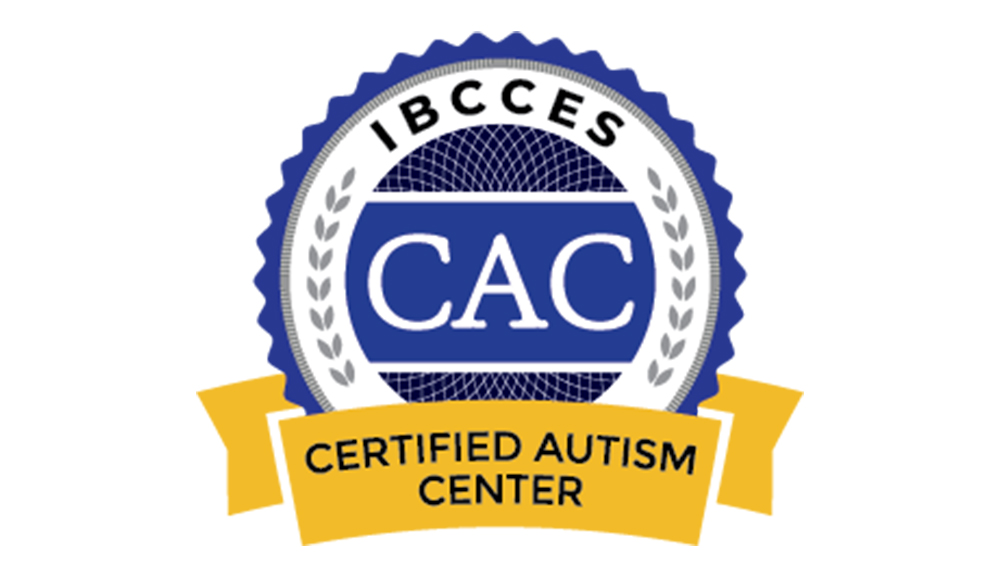 Avenues for Autism Earns the Certified Autism CenterTM Designation to Join Destination Toledo's Accessibility Initiative
Toledo, Ohio (January 18, 2023) – Avenues for Autism has earned the Certified Autism CenterTM (CAC) designation, which is granted by the International Board of Credentialing and Continuing Education Standards (IBCCES). The CAC credential requires staff to complete an autism- specific training and certification program through IBCCES to ensure the team's ability to meet the ever-changing needs of the autistic individuals they serve.
"We're excited to be the first social service organization in Northwest Ohio to become a Certified Autism CenterTM. We believe everyone affected by autism should live without limits and we're confident that our collaborative efforts with community partners, who are also becoming certified, will lead to greater opportunities for those we humbly serve. Toledo is a great place to live, work, and play and we want the autistic community to experience every possibility our area offers," Stacy Harper, Executive Director of Avenues for Autism.
By completing the CAC program, Avenues for Autism joins the greater Destination Toledo movement to achieve the Certified Autism DestinationTM (CAD) designation, which IBCCES also awards to communities with a multitude of trained and certified lodging, entertainment, and recreation organizations. Currently, other organizations that have completed the CAC program include Destination Toledo and Valentine Theatre, with many others in the area in the process of completion.
"It's a privilege to partner with Avenues for Autism and the rest of the organizations working to make Toledo a more welcoming and accessible destination for autistic and sensory-sensitive visitors. Our programs offer long-term support and additional resources to help these leading organizations for years to come – this is a meaningful commitment and will make a big difference for residents and visitors alike," said Myron Pincomb, IBCCES Board Chairman.
In addition to IBCCES training and certification, Avenues for Autism offers an Autism Navigation Program, which includes therapeutic services to support individuals and families for a lifetime – from understanding the initial diagnosis to exploring independent living options and everything in between. This program also acts as a referral and information source for autistic individuals, their families, and caregiving providers by directing them to programs, social events, government benefits, and more. Avenues for Autism also created the Suzanne Tyner Fund to assist families with the cost to cover services like early intervention programs, assessments and testing, social skill programs, education programs and tuition, medical devices, safety equipment, recreational activities, and more. Families can apply for up to $1500 per autistic child each calendar year.
Many communities around the US and globally are working toward autism certification through IBCCES as a way to strategically improve the experience for visitors and residents, as well as attract travelers looking for more welcoming and accessible destinations. For more than 20 years, IBCCES has been a leader in cognitive disorder training and certification for healthcare, education, public safety, travel, and corporate professionals around the globe. IBCCES programs include evidence-based content as well as the perspectives of autistic individuals, alongside other resources, ongoing support, and renewal requirements to ensure there is continued learning and a lasting impact.
IBCCES also created AutismTravel.com and CertifiedAutismCenter.com, as free online resources for families that lists certified locations and connects families to other resources and each other. Each location listed on the sites has met the Certified Autism CenterTM (CAC) requirements.
About Avenues for Autism
Avenues for Autism is steadfast in our mission to expand opportunities that enrich the lives of individuals with autism by offering financial support, therapeutic support, education, and referrals. We envision a future where everyone affected by autism can live without limits. With 1 in 44 individuals diagnosed each year the need for support is greater than ever. The autistic community can count on us to explore their options and walk beside them as they discover new possibilities.
About IBCCES
Committed to providing The Global Standard For Training and Certification in The Field of Cognitive Disorders – IBCCES provides a series of certifications that empower professionals to be leaders in their field and improve the outcomes for the individuals they serve. These programs are recognized around the world as the leading benchmark for training and certification in the areas of autism and other cognitive disorders.
Media Contacts
IBCCES
Meredith Tekin, President
Phone: 904.508.0135 / 904.434.1534 Email: meredith@ibcces.org
Visalia Fox Theatre
Wilhelmina Santana, Executive Director Phone: 559-625-1369 ext. 204
Email: wsantana@foxvisalia.org