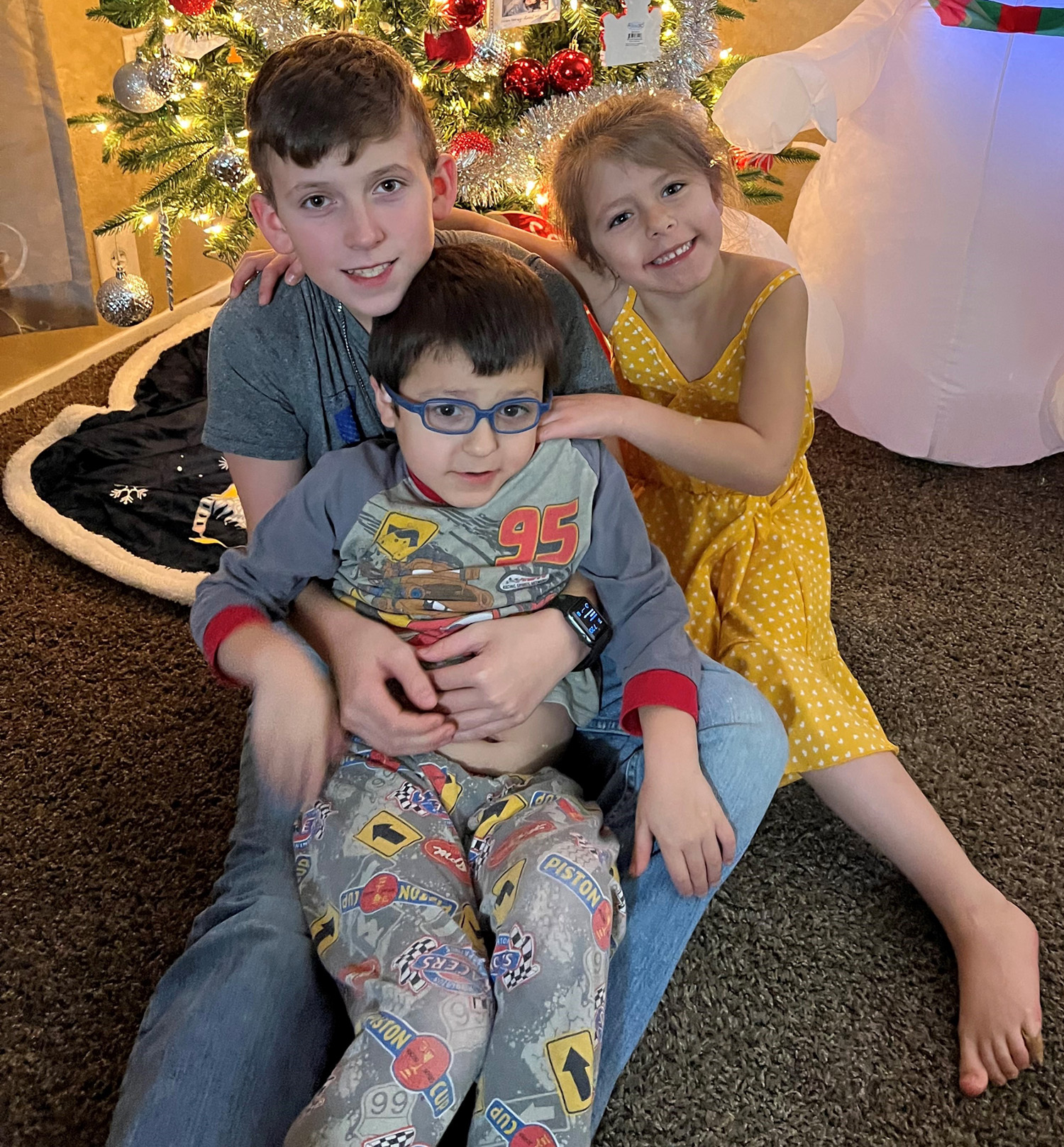 My son, Alexander, was diagnosed with Autism Spectrum Disorder at about 2 1/2 years old. Prior to his diagnosis, I noticed his speech was extremely limited, but by his second birthday he didn't speak at all. He also started some repetitive behaviors by lining up his toys and staring closely at the features of those toys for long periods of time (such as a wheel on a matchbox car). Going out in public became a difficult task because he would often have meltdowns. As a mother of three I realized that Alexander was developing at a different pace than his older brother and twin sister, so I expressed my concerns to our pediatrician. We then moved forward to a developmental and behavioral pediatrician who gave us his diagnosis.
Alex began Applied Behavior Analysis (ABA) therapy in August of 2019. He went consistently until this past August when he graduated. During his time there he made so much progress, and was able to overcome some of his challenges. Going out in public has gotten a little bit easier, his daily head banging meltdowns are now few and far between. However, his speech is lacking. They worked with him in ABA therapy, and I also work with him at home, but it is still a constant struggle. He seems so frustrated when he cannot communicate.
Alex started kindergarten in September with his twin sister, but the lack of vocabulary has been difficult. He is supposed to be receiving speech therapy at school, however the speech therapist resigned and they have not found a replacement yet. Fortunately, I was able to get him in for a speech evaluation at Toledo Pediatric Speech Therapy after being on the waitlist for so long. He started speech therapy soon after the evaluation. Speech therapy can be expensive and is usually private pay, especially for a single parent, but is a much needed service to help my son succeed.
A friend recommended Avenues for Autism and applying for the Suzanne Tyner Autism Fund. I have a lot of pride, and am not one to ask for help, and it was really hard for me to do so. I work really hard to do everything that I can for my children. The cost of his therapy is more than what I can afford. I really want to see Alex be successful. It breaks my heart to watch him have such a challenging time communicating.
Thanks so much to Avenues for Autism and the Suzanne Tyner Autism Fund for awarding us the grant so
I can continue getting Alex the speech therapy he needs. It has been very beneficial and he is already starting to say more without being prompted. I genuinely appreciate Avenues for Autism's generosity
and kindness!
Story by Erica (Alexander's mom)