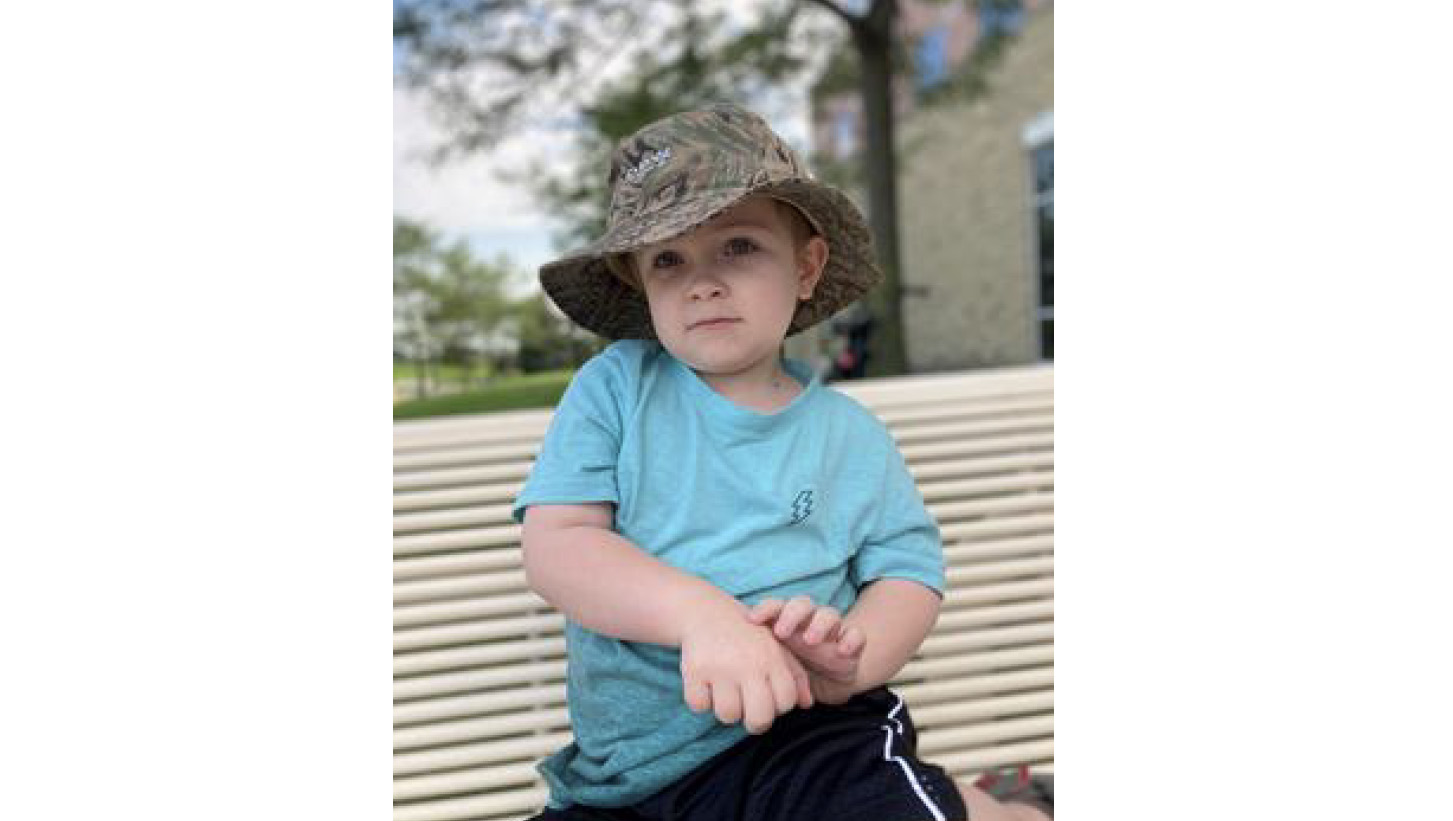 Dakota was diagnosed level 2 nonverbal on the autism spectrum a week before his 2nd birthday. We knew something was not right and had asked for interventions as he stopped hitting his milestones and started to regress in his abilities around 18 months. We went to his pediatrician and asked for speech therapy, and she also referred us to Help Me Grow Lucas County. With the help and advice of Help Me Grow, we then had Dakota evaluated for autism. We have started him in many therapies and interventions.
Dakota is not only autistic nonverbal but suffers from low tone and gets extremely worn out after walking for a brief time. Dakota also has zero concept of safety. At times, he'll wander away if I don't keep ahold of his hand. We want Dakota to enjoy our family outings while still being safe. After discussing options with his BCBA and Physical Therapist, we have concluded that a Wonderfold W4 Luxe Wagon was the best fit for our family, but they're expensive. We applied to the Suzanne Tyner Autism Assistance Fund and we're so grateful that Avenues for Autism could supply the help we needed to buy one.
Dakota has a little sister Dallas who we are monitoring for autism spectrum disorder. She is very vocal and social but is showing some extreme sensory issue as well as emotional outburst. It is often difficult for us to take part in family outings as she likes to run, and I need to stay by Dakota. This is another reason the wagon is a good fit for our family.
The wagon has a weight limit of 300 pounds and can fit up to four children. Dakota is a large boy for his
age weighing in at 65 pounds already and 46" tall. We feel he will be able to get many years of use out of his wagon and it will grow with him and his sister.
Receiving the wagon was life changing for Dakota. We appreciate the support of Avenues for Autism more than I will ever be able to express.
Thank you for taking the time to read our story and for providing us with this amazing opportunity. We appreciate all the support and love the autism community has to offer.
Story by Brandy (Dakota's mom)