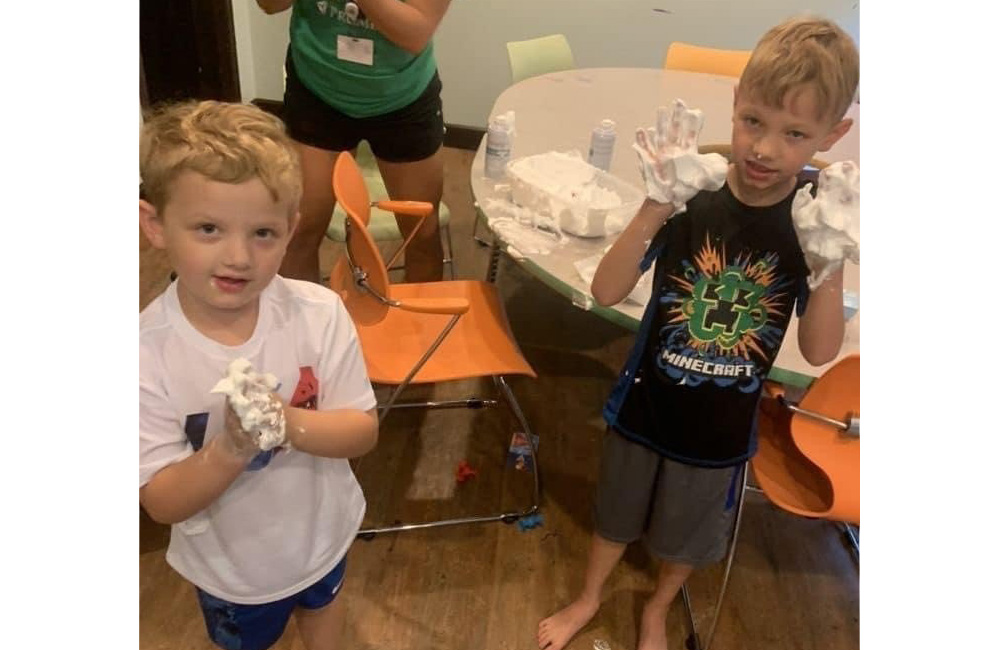 We have two wonderful boys who happen to have autism. My oldest son, Parker, was diagnosed with autism at about 22 months. We knew that he wasn't talking, and that he had some other quirks that worried us. We started early intervention right away. We enrolled him in speech and occupational therapy for as long as we could. Unfortunately, our insurance stopped covering these services, but now, as a seven-year-old, he receives these services at school. He is amazing. He knows so much about electronics and loves different kinds of TVs. Last Halloween, he was able to become a Best Buy employee, and got to shop at Best Buy and check out and keep the things he picked out. He wants to work there when he gets older.
Our youngest son, Gavin, is two years younger than Parker. He has had his own journey. He was a late walker and talker. We kept waiting for more words to come, but unfortunately, he was four and only had a few mumbled words. Finally, his doctor diagnosed him with autism. We started therapy for him as well. He was able to get speech, OT, and PT in school. Now, at five, he has more words, but he does use an iPad and LAMP app to speak sometimes. He is an avid sensory seeker and has a limited attention span. He loves to jump, run, swing, and be tickled. He loves to be silly and his favorite thing to do is play on his plasma car or be messy.
We learned early on that childcare would be tough, but we were lucky enough to have both sets of grandmas eager to babysit. Unfortunately, my mother-in-law has been severely ill, and my mother died this past March from COVID. We were devastated, and now left with limited options.
We knew someone that worked at our local respite center, Kaitlyn's Cottage, and decided that we would apply. We were approved; however, we knew with two boys respite care could get expensive. Our boys started attending in May. We didn't send them too much because of the cost, but they love it and so do we!
Kaitlyn's Cottage helped us rest and break after our heartbreaking loss and gave the boys an opportunity to meet new friends and have a fun time. We enrolled them in two summer camps, and I was so impressed with the activities and organization involved in these camps.
Thanks to the Avenues for Autism Suzanne Tyner Autism Assistance Fund, my boys have gained a new, fun place to play. They now attend Kaitlyn's Cottage on a weekly visit, along with amazing summer camps and other amazing opportunities throughout the year. A caring respite team cares for them and other individuals with developmental disabilities.
-Story shared by Erika (the boys mom)