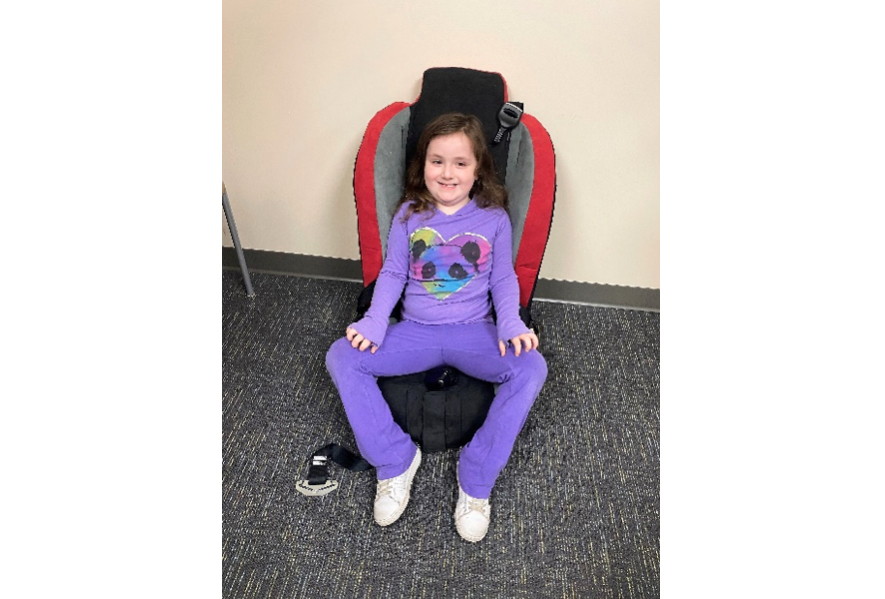 Braylee was diagnosed at 23 months with Autism Spectrum Disorder, Level 3, with Accompanying Language Delay and Global Developmental Delay. From that moment on, my family and I dedicated our lives to ensure that Braylee would have everything she needs to thrive and flourish.
Braylee started services at ProMedica Finnegan Family Autism Center nine months after her diagnosis. We were fortunate to get her into the Autism Early Learning Program because it was in high demand. Nothing could stop us from making sure Braylee had every opportunity to access the services she needed to improve her development, but it did come with some challenges. During the first year of ABA therapy, we did not have a car. We relied on daily taxis to get her to the center. We began to see the progress she was making and knew we had issues with transportation, so we collaborated with the staff to have her services extended from half day to full day. We were ecstatic when the opportunity arose that allowed her to transition to full day services along with speech and occupational therapy. We also, eventually, got a car. 
Over the last few years, Braylee learned to speak in short phrases, accept a wider variety of foods, and interact with her friends and family more.
Though Braylee's skills have come a long way, she still requires assistance in areas that ensure her safety and well-being. Braylee has developed the ability to request preferred items and follow simple safety instructions but continues to need adult support in regard to safety procedures.  
Braylee has outgrown her current car seat. She does not understand how to independently keep herself safe in a booster seat with a standard seat belt. Braylee knows how to unbuckle herself and slide out of a seat belt. She does not understand that this is unsafe and could lead to injury. We worked with our BCBA and ProMedica Injury Prevention Department to test car seats and get recommendations for safe seats specifically for Braylee. We decided upon the Roosevelt seat by Merritt. It is a secure seat that she cannot slide out of and will last for several years as she continues to grow. Unfortunately, the Roosevelt seat is much more expensive than the average car seat, so we requested assistance from the Avenues for Autism's Suzanne Tyner Autism Fund, and they approved our request.
Braylee's mom shares, "Getting this car seat was an absolute life saver. Braylee was growing out of her car seat, and a bigger one that fit her needs, was awfully expensive. Avenues for Autism helped us very quickly and everyone was so nice! Now she fits comfortably in a car seat that will last many years. We can continue to get her safely to her therapies so she will continue to grow and prosper. We're excited to see what her future holds. Thank you to everyone at Avenues for Autism for being a part of her beautiful journey."  
– Story shared by Stephanie (Braylee's mom)