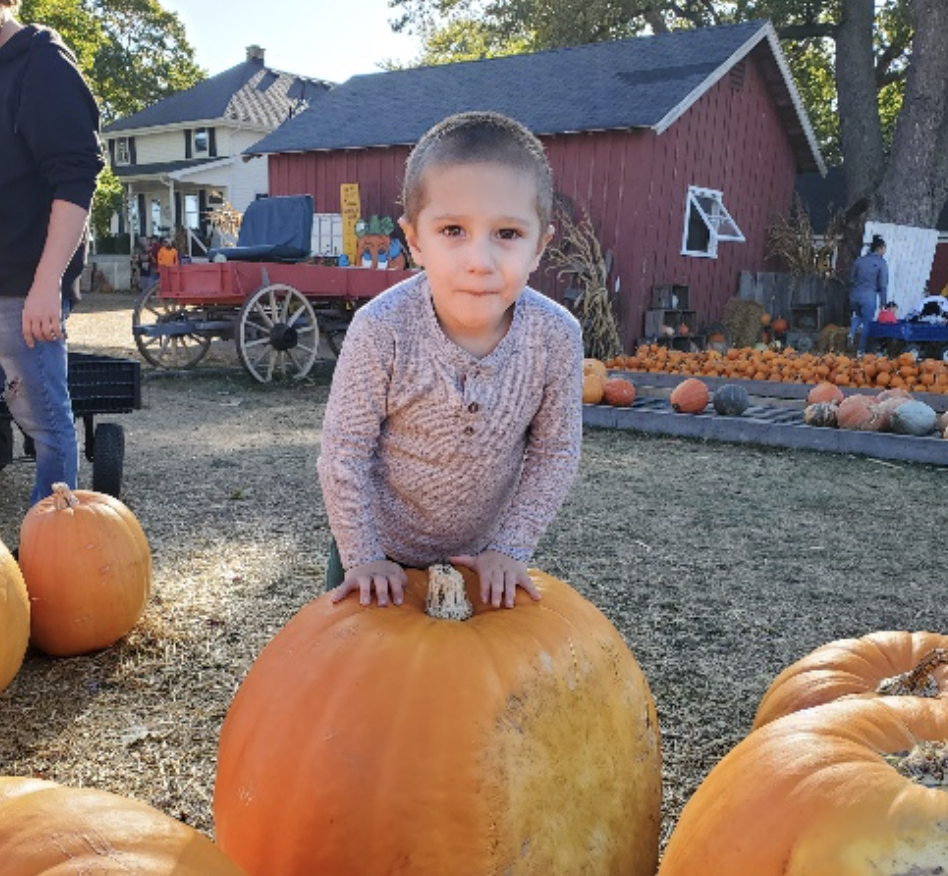 Living with someone who has autism spectrum disorder has made me realize how much it impacts our entire family. At 18 months old, we noticed Zayn was not responding to his name. This led to several doctor appointments, hearing test under sedation, ear tubes and other evaluations and testing. Zayn was just a little over 2 years old, in June of 2019, when he was officially diagnosed with ASD. The journey to the diagnosis was just the beginning of this new "path" we are now traveling. The doctor suggested ABA therapy along with speech and occupational therapy. We followed her recommendations, toured, and enrolled Zayn in ProMedica Autism Early Learning Program right away. Since then we have also tried to learn all we can about autism and how we can help Zayn bloom.
Zayn currently goes to ProMedica Autism Early Learning Program full time, 6 hours a day, 5 days a week along with doing Speech and Occupational Therapy while there. We have seen Zayn grow so much already, while we are still working on him consistently responding to his name and following directions. He will now point to preferred objects, use some PECs cards, has a lot more eye contact, and engages with his brothers, my husband, and myself. We continue to look forward to seeing him flourish and maybe one day even talk.
My older 2 boys have been and are amazing brothers to Zayn, but their lives have changed dramatically; more than having just a little brother. We joke saying we are not baby proofing but Zayn proofing. Doors have locks that usually don't have locks and the kitchen table is pushed over so Zayn cannot hang/swing from the chandelier.  While these things keep Zayn safe it also places limits on Hassan and Mazin. Their freedoms have been affected by these changes. They do not get to run in and out of the house as kids usually do, they instead must make sure the door is closed and locked behind them.
Zayn has always been developmentally appropriate, if not advanced, with his gross motor skills. Zayn loves to move, climb, run and seek external motor stimulation. Multiple therapists have noted that he thrives in an environment where he can move freely and explore his surroundings. Zayn is super-fast! When we have him outside someone must be within an arm's reach, essentially at all times. Zayn does not have situational awareness and runs off into the roads and neighbor's yards. With Zayn not responding to his name or following directions, this becomes very scary at times. Before being a recipient of the Suzanne Tyner Autism Fund, we did not have a fence around our backyard.  It limited our time outside with Zayn because of these various safety concerns.
The Suzanne Tyner Autism Fund allowed us to get a fence installed in our backyard. Our whole family can now benefit from this fence. We can take Zayn outside more frequently and for longer periods without having to worry as much. Zayn has been able to explore and have a little more freedom while having a set boundary to keep him safe, allowing him to expend some energy while meeting his sensory needs. Our older boys can now get the attention they need, and want, as well while outside. We, as a family, now enjoy the outdoors all because of the Suzanne Tyner Autism fund. We could not be more thankful.
– Clare Awada
Zayn's mom