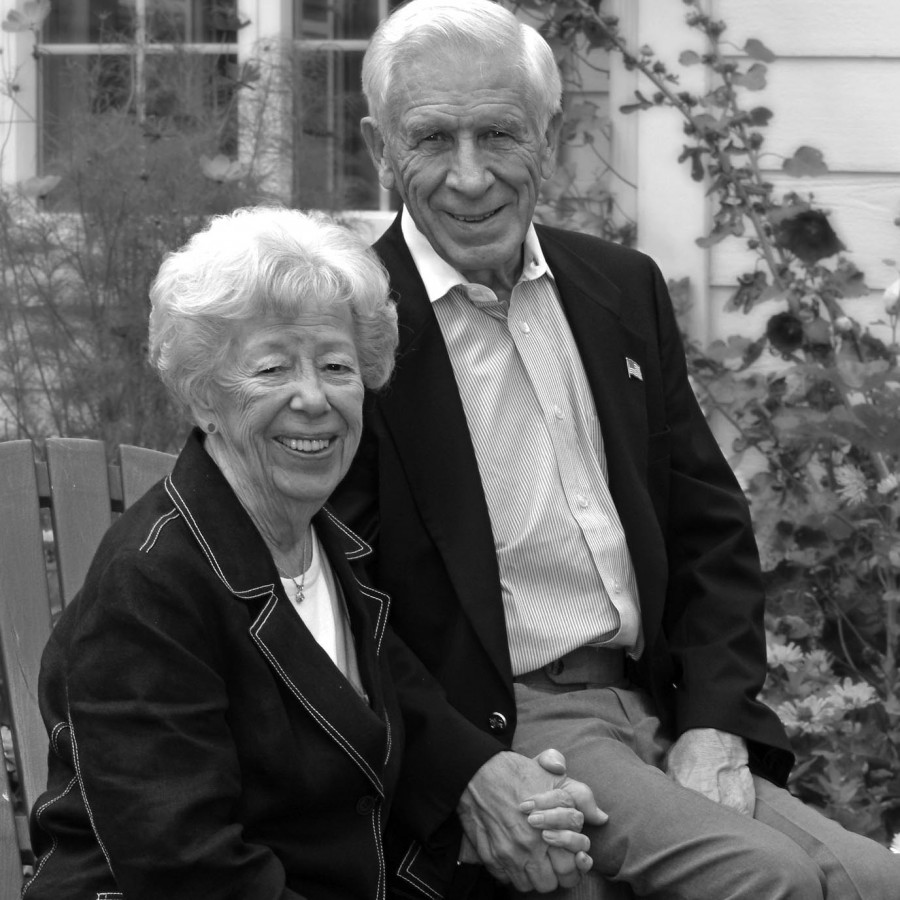 In 2017, we were deeply saddened by the passing of Suzy Tyner, who—along with her husband, Bob—founded Avenues for Autism (f.k.a. Great Lakes Collaborative for Autism). While we knew Suzy best for her work helping individuals on the autism spectrum and their families, creating our agency was but one of her many notable accomplishments. Indeed, hers was a full and remarkable life.
Suzanne Smith was born in Muncie, Indiana, in 1922. When Suzy was eleven years old, her mother died from injuries sustained in a tragic fire. Her father remarried, and Suzy—along with her brother and sister—became part of an extended family that included two additional siblings.
A smart and inquisitive teenager, Suzy had a fascination with math and science. She idolized famed physicist and chemist Marie "Madame" Curie, a pioneer in radioactivity research. Not coincidentally, when it came time to consider a college major, Suzy decided to study chemistry with hopes of one day making her own big discoveries.
"Mom liked to joke that her sister Adele was the elegant social butterfly, while she herself was the 'geeky brainiac,'" recalls Suzy's son, Dave Tyner.
Suzy attended Mount Holyoke College in Massachusetts. A strong believer that learning was key to independence and self-sufficiency, she appreciated the school's commitment to supporting women's education. Suzy became fast friends with three of her Mount Holyoke classmates, and the four women would remain close for many years to come.
"Leaving behind her midwestern hometown and going away to college was an adventure for her," says Suzy's daughter, Mary Jane Luck. "Her family always called Mom 'the smart one' because she was interested in learning about everything."
Shortly after graduation, Suzy was recruited by the Hooker Electrochemical Company in Niagara Falls, New York. World War II was escalating overseas and, unknown to Suzy and her immediate coworkers, Hooker was involved in a top-secret research effort called the Manhattan Project. Years later, the company would become notorious for its role in the Love Canal chemical waste site.
Suzy left Hooker soon after the war ended. She returned to the midwest and took a job with Toledo-based Owens-Illinois, where she went to work in the company's new products division. Television was in its infancy, and O-I was making glass bulbs for vacuum picture tubes.
"Her boss was looking for an assistant, but it had to be someone who could understand technical terms," explains Dave. "Mom was just the person he needed."
While working at O-I, Suzy met a young engineer named Bob Tyner, and the two fell madly in love. They were married for 68 years and had three children: Jeff, Mary Jane, and David.
Jeff was born with autism, but he was ten years old before doctors properly diagnosed his condition. In those days, doctors generally blamed mothers for spectrum disorders. In fact, one noted child psychologist attributed autism to emotionally frigid women and coined the stigma-carrying label, "refrigerator mother."
Suzy and Bob knew better than to blame themselves for Jeff's autism. With few options available for helping him at the time, they followed their doctor's advice and sent Jeff to live in supported care facilities for much of his young life.
With the cost of Jeff's away-from-home care straining her young family's finances, Suzy returned to college. She earned an education degree at night and began teaching third grade at Our Lady of Perpetual Help School. It was around that time that she had a pivotal self-realization.
"Jeff's autism taught Mom that unexpected things happen in life," recalls Mary Jane. "She learned to adjust and adapt—and the importance of enjoying life to its fullest."
With that mindset, the always-curious Suzy set about acquiring all the knowledge she could. Over the years, she learned to speak French, draw and paint, play golf, and fly an airplane. She volunteered for the Head Start program, relishing the chance to make a difference in children's lives. She became an avid bridge player and challenged herself with the New York Times crossword puzzle.
"One of the most surprising things Mom taught herself to do was cook," says Dave. "While she was growing up, her family had a housekeeper, so Mom never needed to know how to cook. But she learned by reading various cookbooks and eventually became an excellent cook."
Suzy and Bob loved traveling, and they explored the world together—often in their plane with Suzy as Bob's copilot and navigator. They also enjoyed attending University of Michigan football games, square dancing, and being part of a small dinner group that met regularly for more than forty years.
"My parents were total soulmates," says Mary Jane. "They had lots of fun together. Mom had a great sense of humor and was always making people laugh. She wasn't one to take herself too seriously."
Despite their busy lives, Suzy and Bob never stopped trying to understand autism or looking for ways to help Jeff thrive. Frustrated over the years by the lack of readily available information, they were determined to share whatever knowledge they learned with other families. They founded Great Lakes Collaborative for Autism in 2004 as a way to help parents with children on the autism spectrum find a quicker pathway to the proper diagnosis. The agency changed its name to Avenues for Autism in 2019.
Suzy Tyner passed away in June, 2017, at the age of 94. She is survived by Bob and her three children.