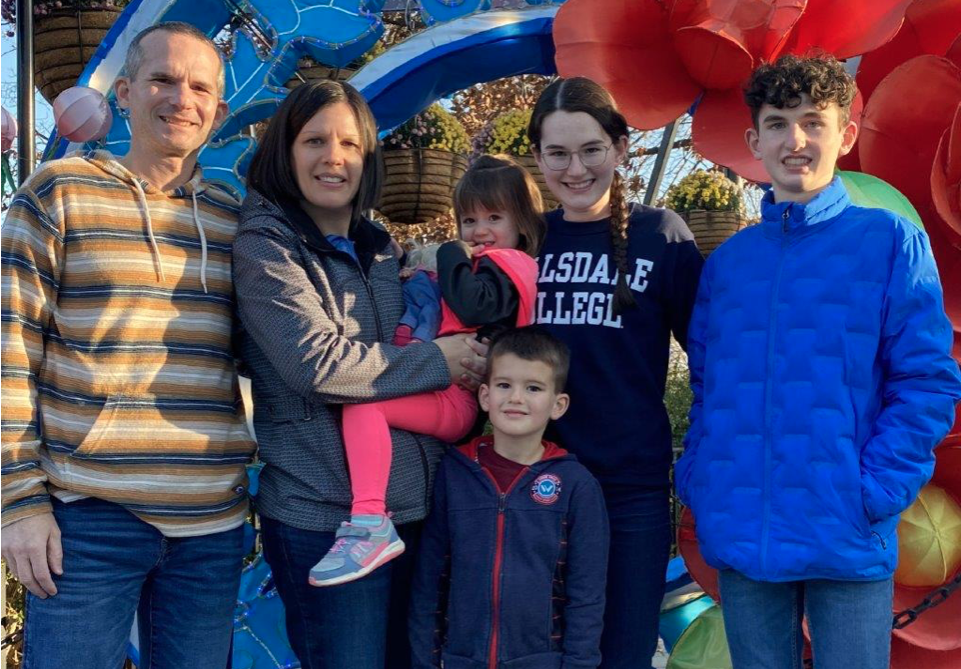 We have four children, two girls and two boys. Our eldest son and our youngest son have been diagnosed with autism.
Silas, our youngest son, is an ultra-inquisitive boy who loves to do many of the things that other boys his age like to do, such as play with Legos, cars, trains, and character toys. When he's not crafting or drawing, you'll find Silas outdoors exploring, jumping on the trampoline, or swinging. In other ways, Silas is much different than his peers. He dislikes loud noises, he does not participate in rough-house play, and doesn't understand why others don't sit quietly and pay attention to his teacher in Sunday School. He is very ridged in some of his routines and any change from his "list of rules" sets him off into an irrational display of fear or anger. We love the deep questions that Silas asks and are often surprised by his ability to get to the heart of the matter in his understanding, but he'll often ask why even if he knows the answer. Since Silas's older brother was diagnosed two years prior, we were able to recognize similarities between the two boys and had Silas diagnosed in 2022.
Post-Covid, it was important to get both boys into an intervention program so they could adjust and interact with others. We wanted our boys to have opportunities to engage in activities they love, like music and art, while being able to be taught and accept guidance without irritation and frustration. Ultimately, we wanted them to have experiences that would help them grow, learn and feel accepted.
Thanks to Avenues for Autism Suzanne Tyner Autism Assistance Fund, both sons were able to receive therapy from Brain Bright Therapy. We have seen improvements in their ability to manage their autism as a result. We are continuing to work with them as individuals where we see the need for development. Our eldest son enjoys  playing the drums and his involvement in music gives him an outlet for his creativity and enables him to join in our local church band on Sunday mornings. Silas has found ways to reduce his bedtime routine requirements and seems to have reduced his stimming.
Receiving the Suzanne Tyner Assistance Funds for the second year in a row allows our eldest son to continue his drum lessons and Silas to continue his therapy at Brain Bright. Thanks in part to Avenues for Autism, we have witnessed growth in our boy's lives and we have hope that there is more to come.
Story by Dan and Janelle (the boys parents)