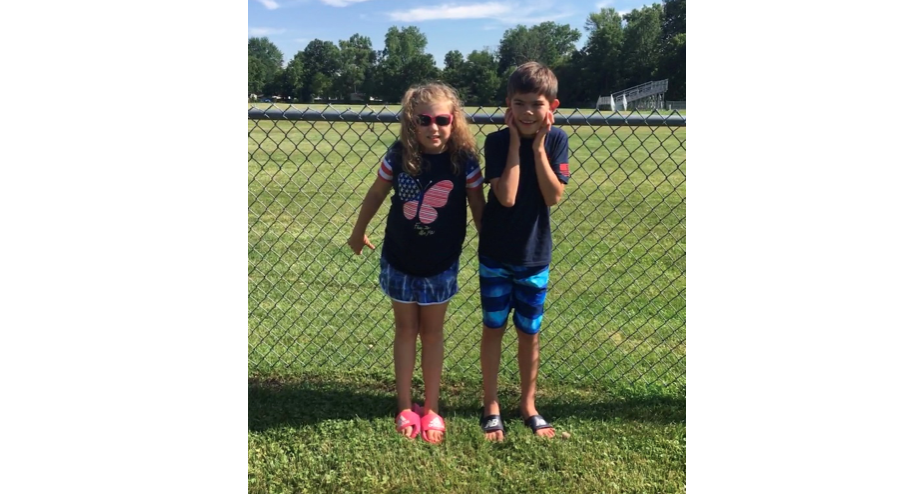 Emily and Michael, twins, were diagnosed with autism at the age of four. Both began early intervention at a local public preschool program. Emily struggled with communication and did not speak much. She did private speech therapy in addition to her early intervention program. It was a slow process, but Emily began to learn to communicate verbally by visual prompting. Michael had different needs. He had a more significant sensory component to his autism that required intensive behavioral support. He struggled on and off in his self-contained classroom and I would often receive calls that the school wasn't sure how to maintain his anxiety and repetitive behavior. Michael is high energy and thrives with movement and running. Michael's anxiety at school led to significant meltdowns and self-injury. The school was not able to accommodate his behavioral needs and could not get him to engage in learning. He spent most of his day pacing or rocking on all fours in the classroom to calm himself.
It has been difficult to rely on the public school to meet Emily and Michael's unique educational and therapeutic needs. The pandemic created further challenges which led to some regression. We needed help, an advocate that could give them the tools and guidance they needed to succeed.
With the support of Jennifer Kirby from Bright Horizons, Emily was able to receive 1:1 speech therapy, writing, reading, and math tutoring and compensatory education. Today, Emily still struggles with articulation but has made tremendous progress with the correct educational therapeutic supports. It is very heartwarming to see her personality blossoming and her ability to read, write, and express herself. She also has a gift for the arts and enjoys drawing. Emily says she wants to be a nurse that helps kids when she grows up.  She would be amazing with her caring spirit and infectious giggle. Bright Horizons also helped Michael by getting him started in a summer program at Capable Kids. In a matter of weeks, Michael began to thrive with the support of a BCBA and using the principles of ABA therapy. He eventually transitioned full time to Capable Kids and had continued to show progress in many areas. He loves to read and is very passionate about animals. He also loves music and is learning to drum with pool noodles. The staff at Capable Kids also taught me many principles of ABA to use at home to help manage Michael's behavior and anxiety. We have also begun to see a behavioral Psychologist that is helping to provide support. Although Michael's needs are more intensive, he has many gifts and talents.
As a parent, I felt alone and as if I wasn't an equal partner of the IEP team. I turned to Jennifer Kirby from Bright Horizons Advocacy to partner with me and support our journey. Without her support, my children would not have received the services and supports they needed to succeed academically, behaviorally, and emotionally. When my funding became limited, I turned to Avenues for Autism. I am forever grateful that we were chosen as Suzanne Tyner Autism Assistance Fund recipients. Emily and Michael can continue to receive the supports they need to grow and make progress. Thank you to everyone at Avenues for Autism for your kindness, it truly has made a difference! 
Story Shared by Jodi (Emily and Michael's mom)