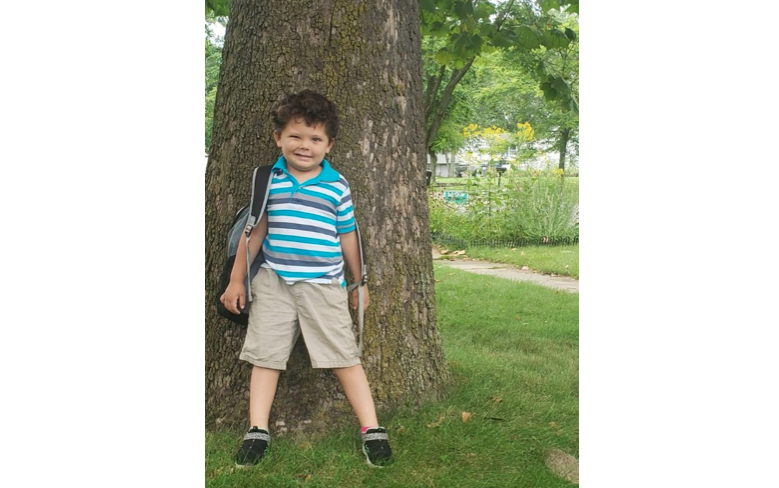 My son Bryant, who is four years old, was diagnosed in March 2021 with Autism. Prior to his diagnosis, Bryant had an IEP with our public school system for speech delay. He received Speech and Occupational Therapy services at school. He also goes to Harbor for Behavioral Therapy every two weeks. With the new diagnosis of ASD the school is reviewing his IEP and ETR to revise it to provide him the educational support he needs. Unfortunately, the timeliness for the revisions is challenging as school is beginning and he is unable to go to the school he originally attended.  
As a full-time working mom, I needed to find a school that could provide the education and special care Bryant needs, and that also offers before and after school care, so I can drop him off early before work and pick him up later when I'm finished. I tried over 30 places whether it was home care or a daycare and could not find availability for him. Some places did not want to take him because of his Autism diagnosis.
Finally, I discovered Sensational Kids which could meet many of his needs. The special needs room which would help him with his challenges is expensive and without child support or government assistance to help pay for school our income will be significantly stretched for him to attend the school. I feel it's definitely worth it, so I reached out to Avenues for Autism for support through their Suzanne Tyner Autism Assistance Fund. I was awarded funding and Bryant is now attending Sensational Kids.
"I just wanted to say thank you for the Susan Tyner scholarship. Bryant is really loving his new school and I can see how much he is enjoying it. Without this scholarship it may not have been possible to send him to Sensational Kids. I am so happy with my decision to send him there."
Story shared by Sara (Bryant's mom)