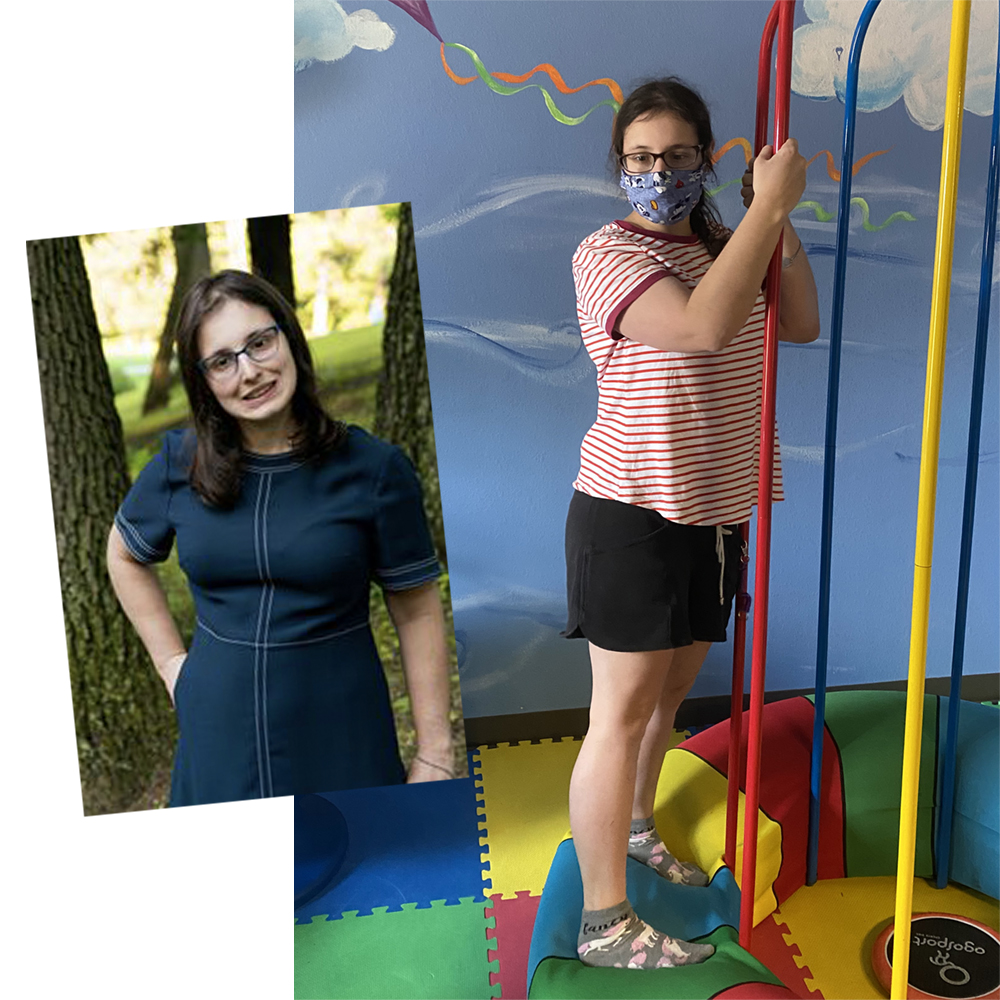 My name is Chloe Rothschild. I am 27 years old. I have autism. I am also very passionate about advocating and teaching others about autism from my perspective. I have participated in various therapies over the years. For about five years now, I have received supplemental ABA services at Capable Kids to work on life skills, conversation skills, flexibility, social skills, and so much more. I will never forget one of my first sessions at Capable Kids when I realized that I really didn't want to do the computer I said yes to, I wanted to do a puzzle like the one I saw on the shelf. I had to communicate that to the therapist that I was working with. My progress since that first session has been wonderful. I have worked on and improved my ability to tolerate change etc. It's been truly amazing. I believe that progress is always possible, regardless of age. Learning new things and making progress makes me happy. The Suzanne Tyner Autism Fund and Avenues for Autism helps me in doing this and in being able to be the best me I can be.
All of our lives were interrupted when COVID-19 hit. This was hard for me. When the COVID19 pandemic hit, so did the unexpected, so did new worries, I also remembered I had not used all of my scholarship hours. Thanks to the Suzanne Tyner Autism Fund and Avenues for Autism I can receive the therapy that I need and benefit from in a place that I know, with people who know me, love me and care about me. This is hard, but it's a whole lot easier thanks to the support and therapy that I'm able to receive. I'm working on learning the new social norms/rules and also navigating and accepting the new normal that came with this whole COVID-19 journey. I couldn't do it without the staff at Capable Kids. This means the world to my family and I.
I just wanted to say thank you. Hold your head up, be strong, even during this difficult time and remember that anything is possible!
My Best,
Chloe Rothschild